In 1948, Jeff's maternal great grandfather, Edgar Buys, got the ball rolling that would lead to the Martin family's APPLIANCE HERITAGE, now four generations strong,,,and counting! The Tower Center store opened in 1990; and the Jacksonville operation is over a decade old!

The emphasis on service has never been lost to this day! You will find our folks enjoy serving you. From the moment you walk through our doors, you will notice the difference...we like to call it the "Martin Appliance Advantage!" It's enjoyable to shop here and we purposely make it easy to purchase appliances from us. Saving you money in so many ways is FUN...And saving you time and frustration makes it even MORE fun!

Back in the day, Ken and Gary Martin began television advertising and became local icons. To this day, we maintain a strong media presence. This was the FIRST television spot we ever aired...but scores of them followed. Watch Jeff on a 30 minute long program EVERY night at 9:00 pm on Cox channel 15 in the Gainesville market. Hear Jeff on WOKV Radio in Jacksonville.

If you are not able to receive Cox Channel 15, Watch the Martin Appliance TV Show right here. Just click on the enlarge screen icon, sit back, and enjoy the information and entertainment.

---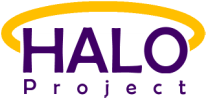 Our family has been blessed for generations and sharing our good fortune is a spiritual mandate! Jeff and Allison Martin established My HALO Project (Help a Liberian Orphan) to support nearly 50 children in Liberia. Their work is inspiring, rewarding and essential for the survival of these kids who have nothing! Consider sharing our mission.
Click here to learn more.
---